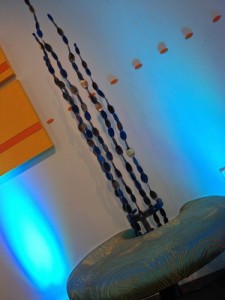 John Monteath, the artist behind Manuka Forge Studio has created architectural ironwork and metal sculpture in the Calgary area since 1996. Creating highly customized, hand crafted wrought iron pieces using hot forging, traditional joinery and other blacksmithing techniques, and repoussé work.
A variety of metals are used including steel, copper and bronze to produce balustrades, juliet balconies, fireplace screens, wrought iron railings, high end furniture, custom light fixtures and sculpture.
"Hot forging, working the metal, directing the movement and capturing the moment, liberating the inherent biotic nature of the seemingly inert steel… this is my art."
John takes an old trade technique to another level in contemporary art. The shapes, size, details on each piece are carefully planned and perfectly executed.
These pieces as well as more artwork is available at gallery.