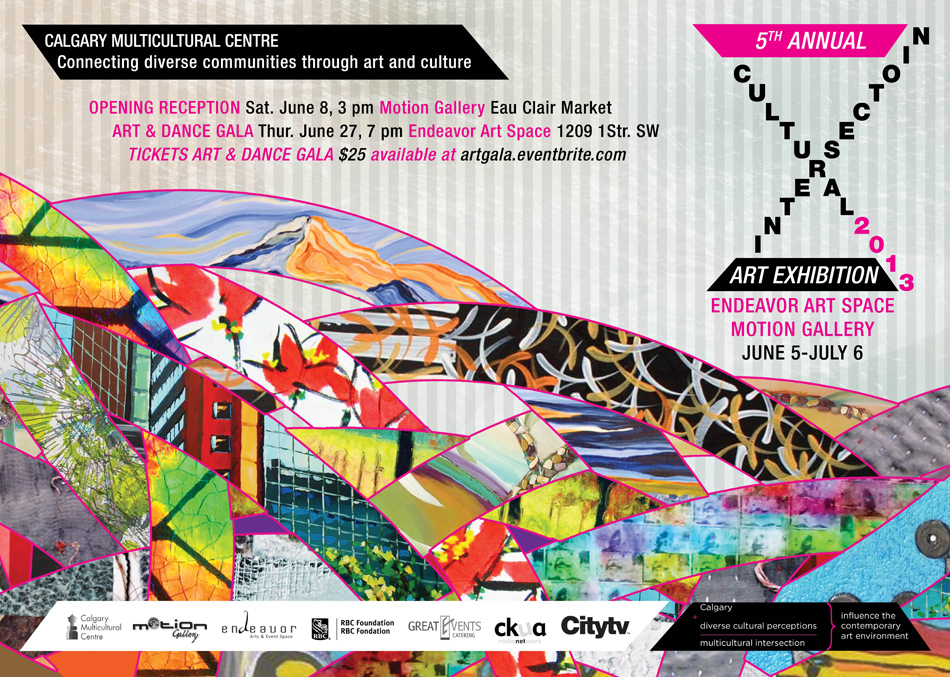 Art & Dance Gala Night  POSTPONED to Thursday July 4,  7 – 9pm

An Art Exhibition in partnership with the Calgary Multicultural Centre. From June 5 – Aug 3rd visit Endeavor and Motion Gallery as they showcase an eclectic mix of artwork for the 5th Annual art show featuring 100 local artists: youth and adult, emerging and professional, born in Canada or representing over 30 countries of origin.
Endeavor Art Space, 1209-1st Street SW
Mark your calendar and join us to celebrate Canadian Multiculturalism Day and build art-inclusive community!
Opening Reception June 8 at 3 pm 
Motion Gallery, Eau Clair Market