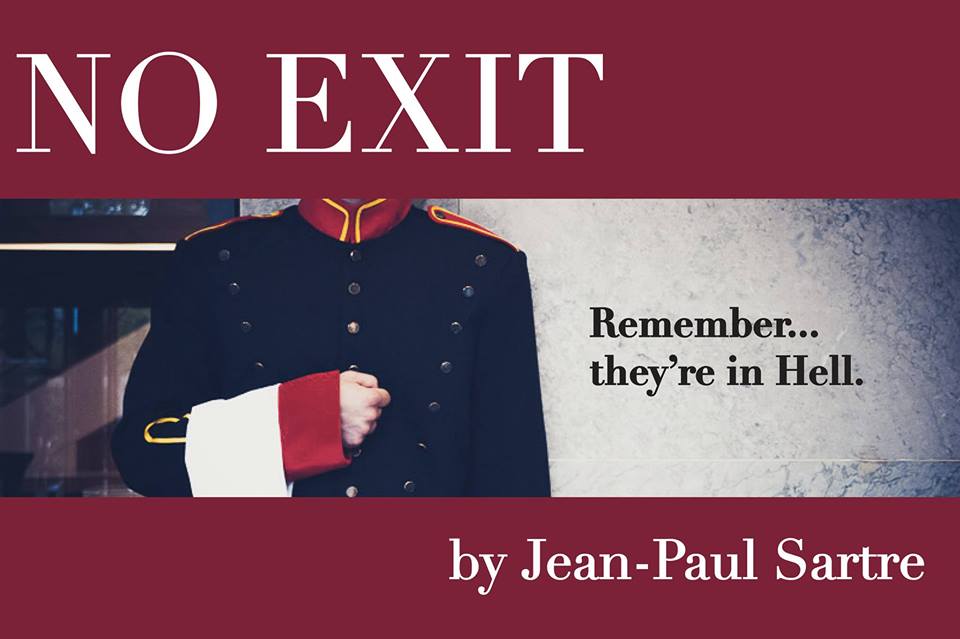 By Theatre BSMT. A Co-Production with VIA Theatre
and Endeavor Arts & Event Space.
Previews February 12, 13
Run February 14 – 22, 2014
(No show Feb 15)
Show  at 8pm
Please bring a printed-out ticket.
No Exit is a play by the french writer Jean-Paul Sartre. In it, three people are brought by a valet into an opulent drawing room, which, apparently, is situated in Hell. Garcin, a journalist and deserter from the War, Inez, a postal clerk with a passion for manipulating others, and Estelle, a high-society woman who claims to be stuck with them by mistake.
Over the course of the play, the characters replace their practised lies with brutal honesty. They prod each other; they switch between looking for understanding and salvation (and failing), to simply looking to spread some of their pain around. Unable to leave the room or escape their eternal roommates, they realize that there are no torture racks and lakes of fire; Hell is other people.