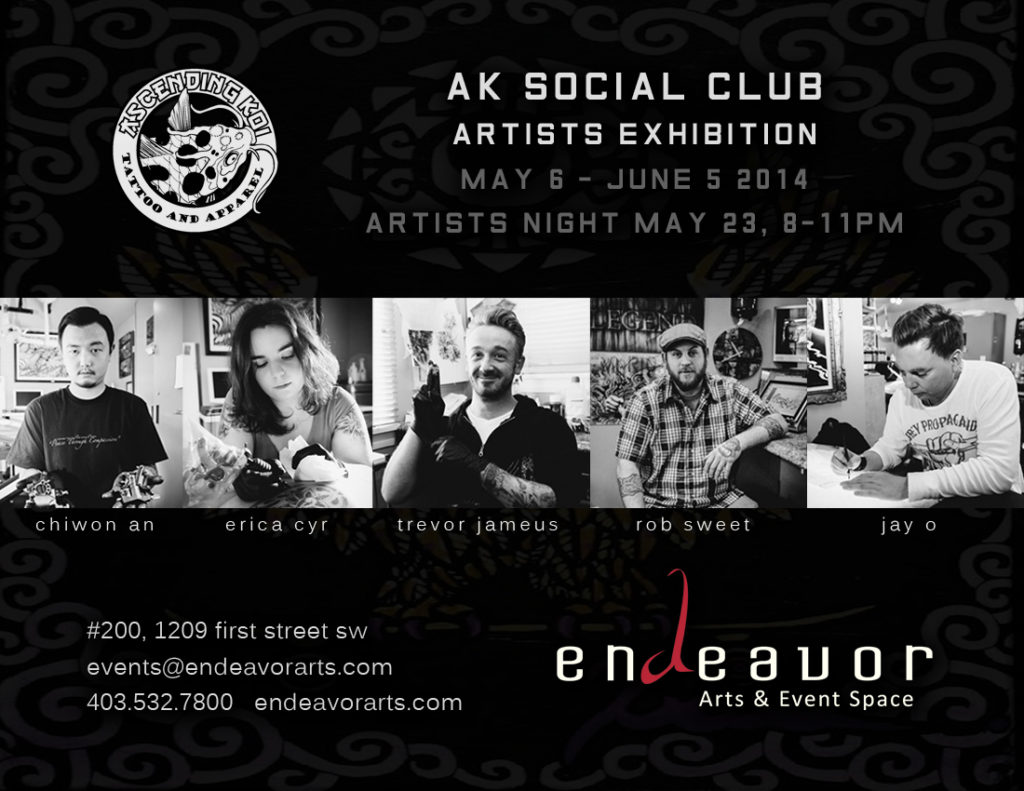 More than just skin deep….
AK Social Club: A unique experience for tattoo and art enthusiasts
The Ascending Koi artists are a multi faceted group of individuals who express themselves not only through the art of tattoo but through many diverse mediums. The focus of the AK Social Club is to showcase the diversity & talents of the studio's tattooists; and to promote the merging parallels between the fine art and tattoo communities.
On Friday May 23rd from 8pm-11pm Ascending Koi Tattoo and Apparel will be teaming up with Endeavor Arts to host the Ascending Koi Studio's very first fine art show.!
Enjoy food, drinks, on site zombie/super hero portraits, giveaways and local DJ's while you peruse the art for sale, socialize or just make community connections!
Can't wait to see you all there!