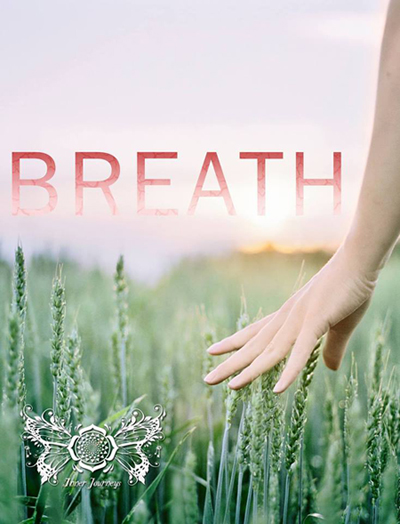 Monday, May 12, 2014
7:00-10:00 (arrival 6:45pm)
Inner Journeys welcomes you to explore into the depths and benefits of Transpersonal Breathwork.
Transpersonal is a phenomenon or experience in which the sense of identity or self extends beyond (trans) the individual or personal to encompass wider aspects of humankind, life, psyche or cosmos. ~ Walsh, R. and F. Vaughan
As we journey in with the Breath as your Guide, we open and clear the pathways within; exploring the energetic matrix of your body, beliefs, emotions and non-physical realms. This session will focus on how the Breath becomes a powerful key to the awareness of your reality and who you are in your Life.
We integrate in quality sound, intentional music mapping, as well as live sound vibrations of the medicine drums, shakers, and tibetan bowls enhancing the Shamanic journey.
As Reiki Masters, Kylee Dawn and Corinne also offer their expertise with energy work, while assisting breathers in their journey.
Inner Journeys Transpersoanal Breathwork also incorporates music, affirmations, movement, toning, bodywork and invocations to offer a fully supportive experience.
This is an experiential and powerful session of transformation that reveals your inner self.
This easy, circular breath can be learned in a single session.
*** No previous experience is required.
** Please bring:
1. Pillow
2. Yoga mat
3.*intention for your breath journey
4. water bottle (it is suggested to not drink a lot of liquids before the session)
Note: If you are asthmatic, please bring your inhaler
**PLEASE come well rested as this will assist in your breath session.
**Pre-payment is required for registration**
Registration Steps:
*Pre-registration and payment are required*
– To confirm your spot, please send payment via email transfer to corinne@theinnerrealms.com – $30
**Invite a 1st time breather -> $25 each!**
~ *REGISTRATION is NON-REFUNDABLE * ~
*If you are unable to attend, we suggest that your spot be gifted to another person who you feel would benefit from experiencing the breath!*
***TRANSFER POLICY – please note***
*Your spot can ONLY be transferred to another session if someone is able to replace you*
(Please allow min 48 hrs prior to the session for this to take place)
*We require the name and email of this person to become registered*
We look forward to you breathing with us!
❤